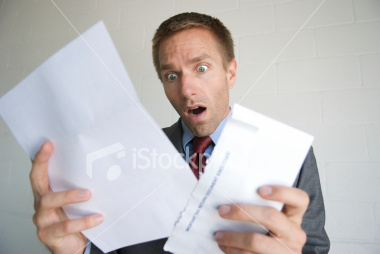 Contact Campbell Appraisals to save on both your homeowners insurance and your property tax bill today!
If your home is over-assessed, it's costing you extra! With the current value of home prices slowly decreasing, now is the time to get an appraisal to also lower your tax assessments as well. Call us today or fill out our form to get a real estate appraisal. We will complete a reality check for insurance premiums and offer free preliminary estimate of potential savings. Campbell appraisals works with insurance agents, realtors & attorneys to provide the facts needed to save you money in our changing market. Our owner, Doreen Campbell, is also an experienced expert witness, for cases including bankruptcy, divorce, estate, taxes and litigation (mortgage fraud, foreclosure, etc.)
For reviews, foreclosure or short-sale, forensic / back-dated or retrospective and erc or relocation appraisals, you really need the experience and integrity of Campbell Appraisal. We have provided real estate appraisals for the Boca Raton and South Florida area for 30 years and our knowledge will speak for itself.
Browse our website to learn more, and to help you or your client make better home purchase, sale and loan decisions. Can you afford the risk of a newer appraiser? Hiring a very experienced professional can save you thousands! We'll also appear in court or at the value adjustment board.

***if we called about your appraisal appointment, please make a list of recent improvements. And please fax your survey/floorplan - and a copy of your insurance declarations page - or have them handy when we arrive, and call us to set your appointment asap.
Appraisal fees are for services rendered, not contingent on loan approval. Our firm actively fights predatory lending, unlawful & harmful to your market. Email us at seminars@campbellappraisal.com if your meeting needs a professional real estate speaker.
Realty & loan fees, based on sale price &/or loan amount, doubled in 5 years for the same home, in the boom. Our fees, based on difficulty & liability, increased only $50 (15%) in 5 years. And appraisal fees are now down below the level of the boom era market. The appraisal is the bargain of the process - an experienced and impartial appraiser is your best ally - (buy/sell, refinance, estate, tax, divorce or bankruptcy) we arm you with facts to manage your investment.
The appraiser who over-values your home, "so you can get a loan", increases your foreclosure risk.
Campbell Appraisal serves south Florida homeowners, providing professional real estate appraisal services and residential real estate appraisal throughout Broward County, Miami-Dade county and Palm Beach county.
Click the Link Above to Open a .pdf Brochure with more information about how we can Help You Save!
Got a Question?
Do you have a question relating to real estate appraisals? We can help. Simply fill out the form below and we'll contact you with the answer, with no obligation to you. We guarantee your privacy.